David Fehr Tyke & Novice Festival
---
---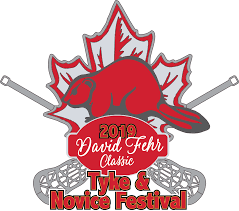 ---
Alberta Lacrosse Association
2019 Tyke and Novice FESTIVAL Team Intent Form
This form must be filled out with a $750.00 intent fee per team intending to compete in the applicable Alberta Lacrosse Association Tyke and Novice Festival in Calgary from July 10-14th. Teams who fail to attend will forfeit their intent fee. Teams who do not submit this form will be declared ineligible for the Festival.
Rosters will be those registered with the ALA Registration System. Affiliation of players are as per Regulation 27. Overaged players are not permitted.
The form must be returned no later than June 1 complete with a $750 intent fee to:
Lisa Grant
Executive Director, Alberta Lacrosse Association
Suite 4 - 9 Chippewa Rd
Sherwood Park, AB T8A 6J7
Team Pooling for FESTIVAL:
All Teams will be assigned to pools based on league and tournament competition from the 2019 Season.